Remarkable exhibition IAA 2012 September 27, 2012 under the sunset to a close. Interpump Group as key components of exhibitors in the exhibition hall of hydraulic components (Hall 26) two booth are all Interpump hydraulic sub-group representative products.
Booth C44 focus exhibited PZB, Hydrocar, Muncie, Galtech, MTC, Hydroven and Hydrometal other company's products, product range covers a power take off, transfer case, piston pumps, gear pumps, multi-way valve, the valve lift , the power unit and the vehicle sheet metal parts.
This, Interpump joint French Mouvex company launched a landmark product MH6 and MH2, powder mainly used to replace traditional materials and liquid truck unloading device, a light weight, low noise, easy maintenance and so on. After a year of probation, has begun large-scale applications in the European market, and will soon introduce the Chinese market.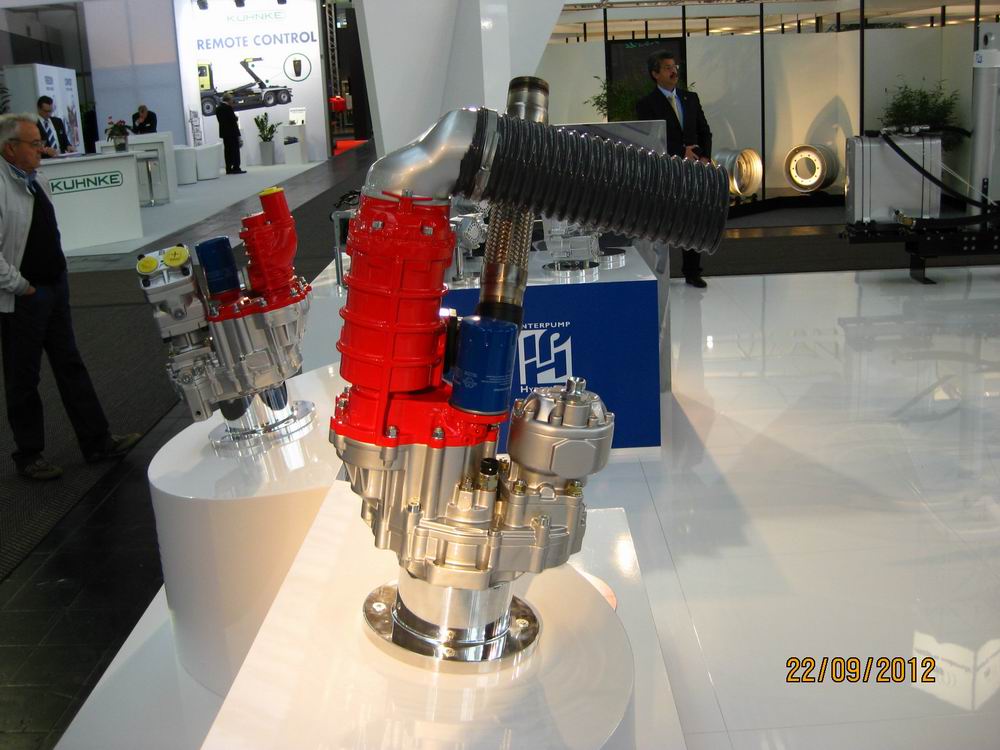 C46 for the Group Penta, Panni, Cover, Contarini and Modenflex other five cylinders booth. Collective exhibition covering almost all areas of vehicle applications, a single-cylinder, multi-cylinder, front roof tanks, the top tank, single-acting cylinders, double acting cylinders and special cylinders.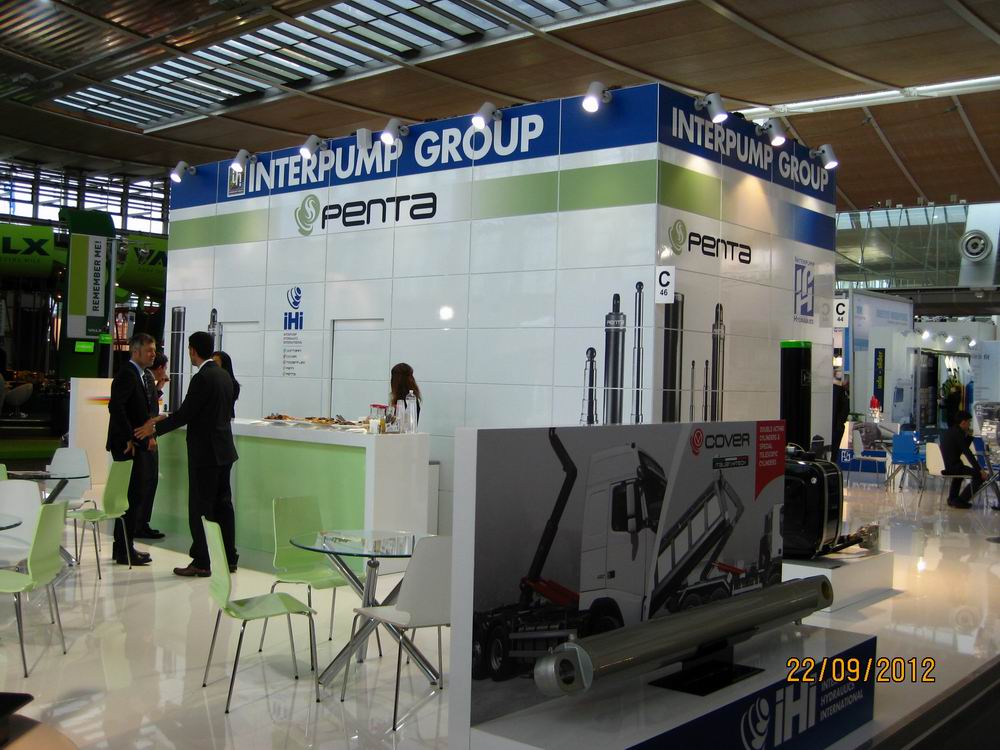 This exhibition, Interpump around the world were invited to numerous dealers and customers to attend the show and negotiate, and achieved great success. Interpump will be high standards, high quality products and services in China, serving the majority of Chinese customers.